Customizer Sample Wrappers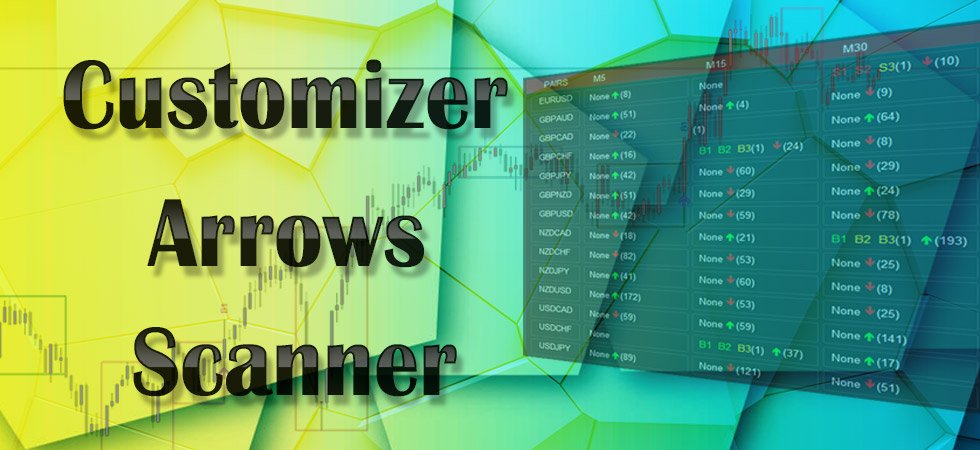 Hi,
I'll keep adding some sample wrappers for using with Customizer.
Request:
Sample code for getting next higher timeframe indicator values in buffer.
Inbuilt MA Indicator:
Example used is Inbuilt MA Indicator. Just replace it with any iCustom indicator you like
Abiroid_Wrapper_MA_MTF.zip (234 downloads)
iCustom:
Sometimes certain indicators keep their buffers hidden. You can use this iCustom Wrapper to show their buffers:
Abiroid_Wrapper_iCustom.zip (50 downloads)
In settings use the ex4 name for which you need to find buffer values.
And use Buffer numbers for Buffer A and B:

Best way to find buffer numbers is to change the colors in Colors tab. For your original indicator which is using hidden buffers:
Here's an example with hidden arrows: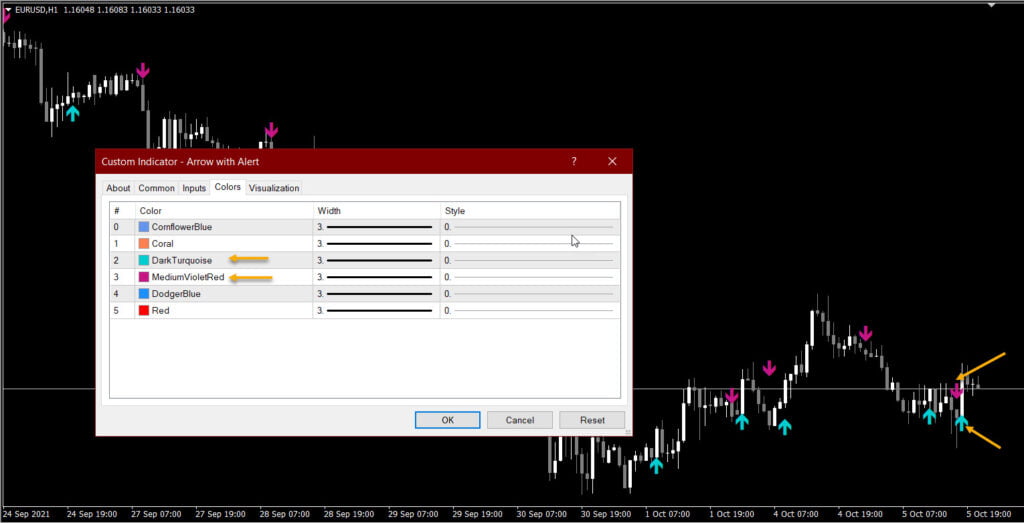 Now you'll see the values in Buffers of your wrapper in your Data Window. Use these values to create Customizer Buy/Sell Conditions.