Waddah Attar Explosion for Scalping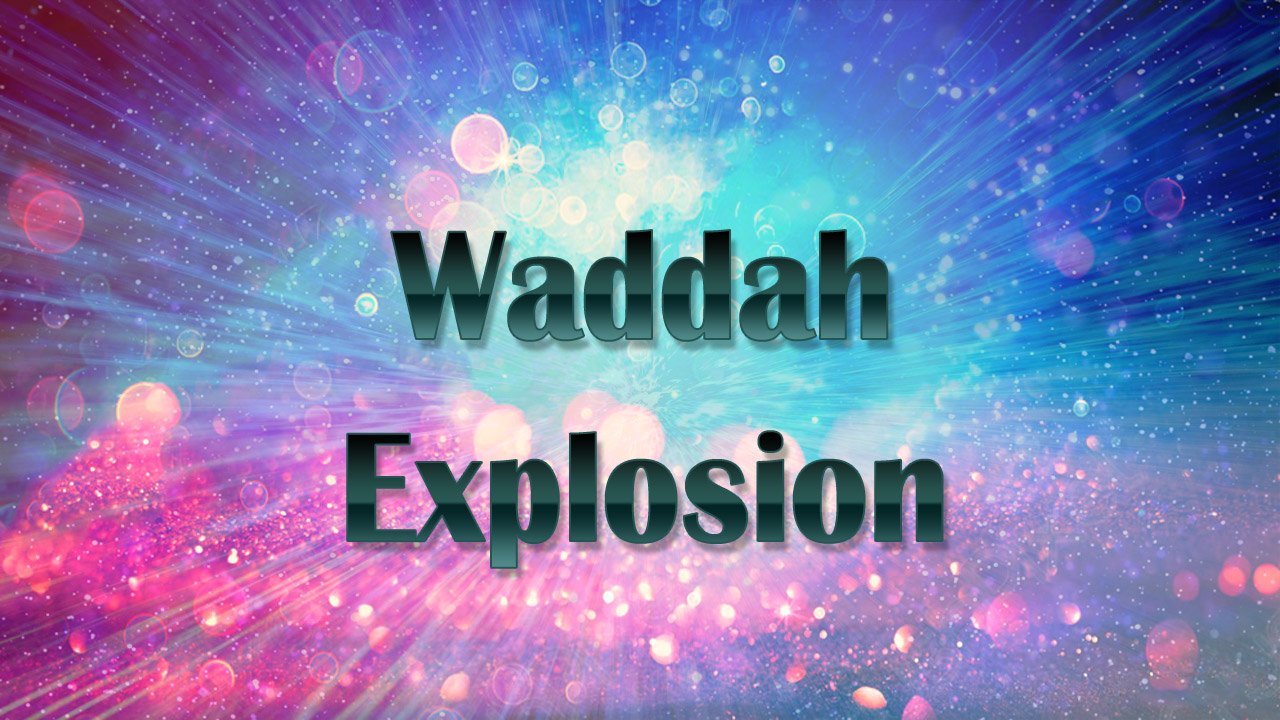 This indicator by itself is great for quick scalping. But it can also be used as a validator for other strategies which use good trends.
Original Indicator:
https://www.mql5.com/en/code/7051
Waddah Download:
Waddah Explained
Active Zone/Dead Zone:
Waddah Histogram Red shows Down trend and Green shows Uptrend.
When these red/green lines go above the Golden Line, it shows the Waddah price explosion.
It means that volatility has increased and Up/Down Trend is strong.
It is a great time to open orders.
The horizontal white dotted line shows Dead zone. Anything below it is not a good time to trade. As volatility is very less.
Trading Timeframes:
M30+
Good Installation Guide:
https://www.tradingvortex.com/waddah-attar-explosion
Variations:
https://forex-station.com/app.php/attach/file/3376898
-Normalized volume calculation
-Fast/Slow MA, BB Bands, Signal MA can each be individually set in regards to their MA method, Applied price, MA shift options.
-Has ATR dead zone period & deviation settings.
-On/off volume calculation and volume period customization
-Alerts for Buy, Sell, Exit Long, Exit short w/ alert count setting
More variations:
https://forex-station.com/viewtopic.php?f=579496&t=8474012
Scalping Strategy:
Wait for Price to go near a Pivot Point and use it as a support/resistance level. Price should bounce off it several times.
Use OrderBlocks or Pivots or Fibo as SR levels:
This contains both Pivots and Fibo levels. For M30 use at least Daily pivots. For H1,H4 use Weekly Pivots.
For OrderBlocks use something like:
https://forum.worldwide-invest.org/threads/mtf-orderblocks-v3-0-unlocked.2352576/
Here price has been using center Pivot white line as a support for sometime. Wait for a high volume candle and a strong waddah explosion.
Once price crosses this Pivot level with force and goes down, keep a sell limit on the Pivot Line. And wait for price to retrace back to it in the same bar.
No need to wait for that candle to close. Once a high volume bar is there place limit order while candle is still forming.
Use this for Volume bars:
Stops:
Sometimes, price might go back up. Like what happened a few bars back. But Pivot points SR levels are very strong.
Still, to be safe keep very close tight stop losses. And try again next high volume bar.
Keep take profit 1-2 Pivot levels downwards. Depending on how high the waddah explosion was. And if the golden line starts to curve upwards, it's even better.