Abiroid Sway COG
This Indicator uses Center of Gravity (COG) Indicator to find you the best trades.
Video tutorial:
This is a reversal based Swing Indicator which contains an Arrows Indicator for sale here:
https://www.mql5.com/en/market/product/60725
And a scanner Indicator. Download here:
Abiroid Sway COG Scanner (236 downloads)
Scanner needs arrows indicator to run.
Copy scanner ex4 in same folder as your Arrows Indicator:
MQL4/Indicators/Market/
Both scanner and arrows version numbers should match. Meaning if you are using Arrows v1.2, then use scanner v1.2 as well.
Other Indicator Extras:
Abiroid_Sway_COG_Extras.zip (137 downloads)
Base Strategy: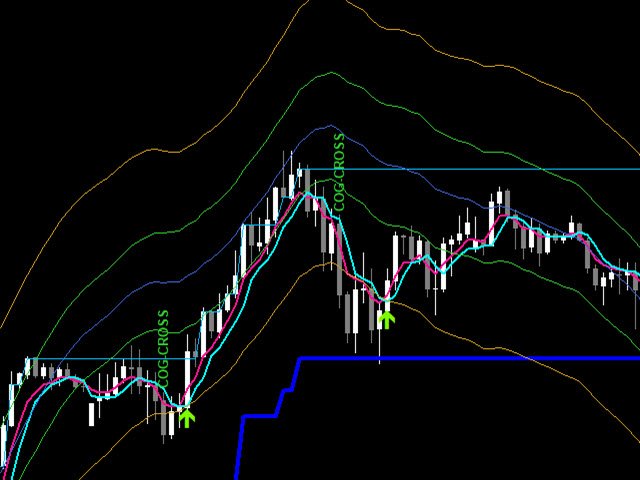 For BUY:
Price crosses lower COG Band. (Cross Lower bands for Bullish reversal and Upper Band for Bearish Signal)
Faster EMA Crosses Slower EMA Upwards (and below inner COG band)
Other Checks:
Higher Timeframe Trend Alignment
NRTR Support/Resistance Check
Higher Period MA Trend Direction Check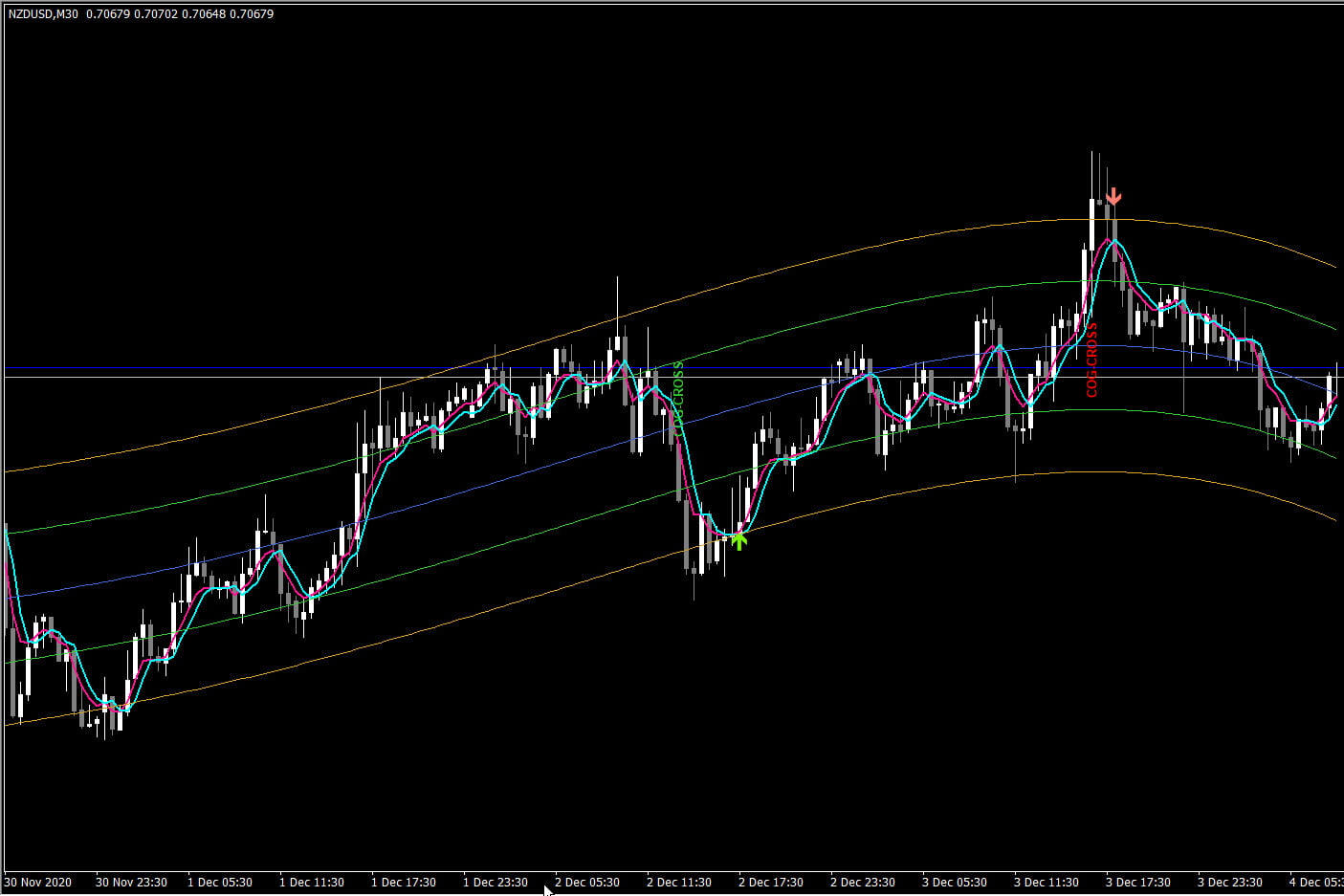 COG is a repainting Indicator. So, to get accurate values use the JB COG Indicator. It looks like: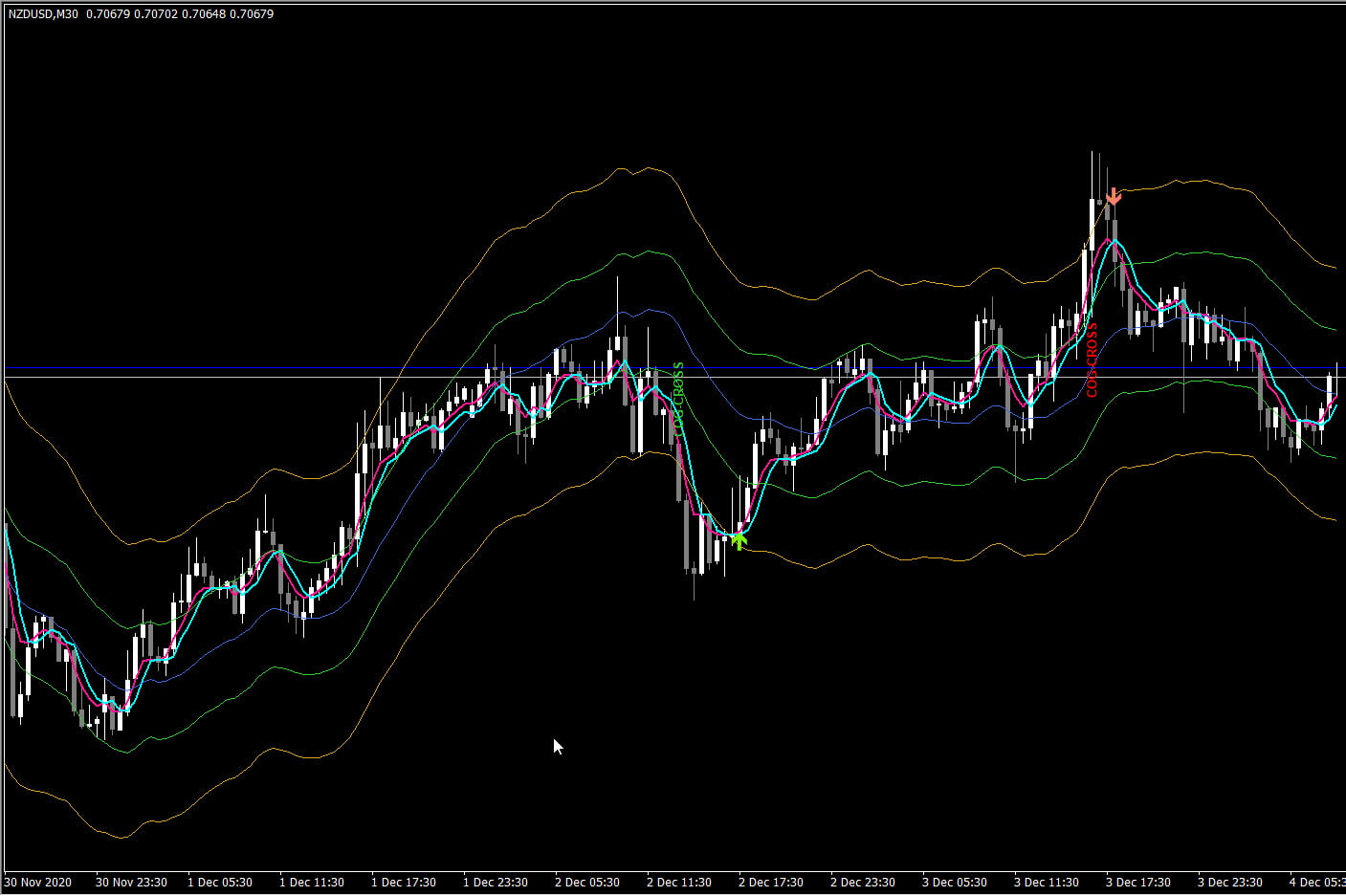 You can also turn debug texts on/off to see when a Cross Occurs and why a signal is ignored for all checks like HTF Align, NRTR, MA: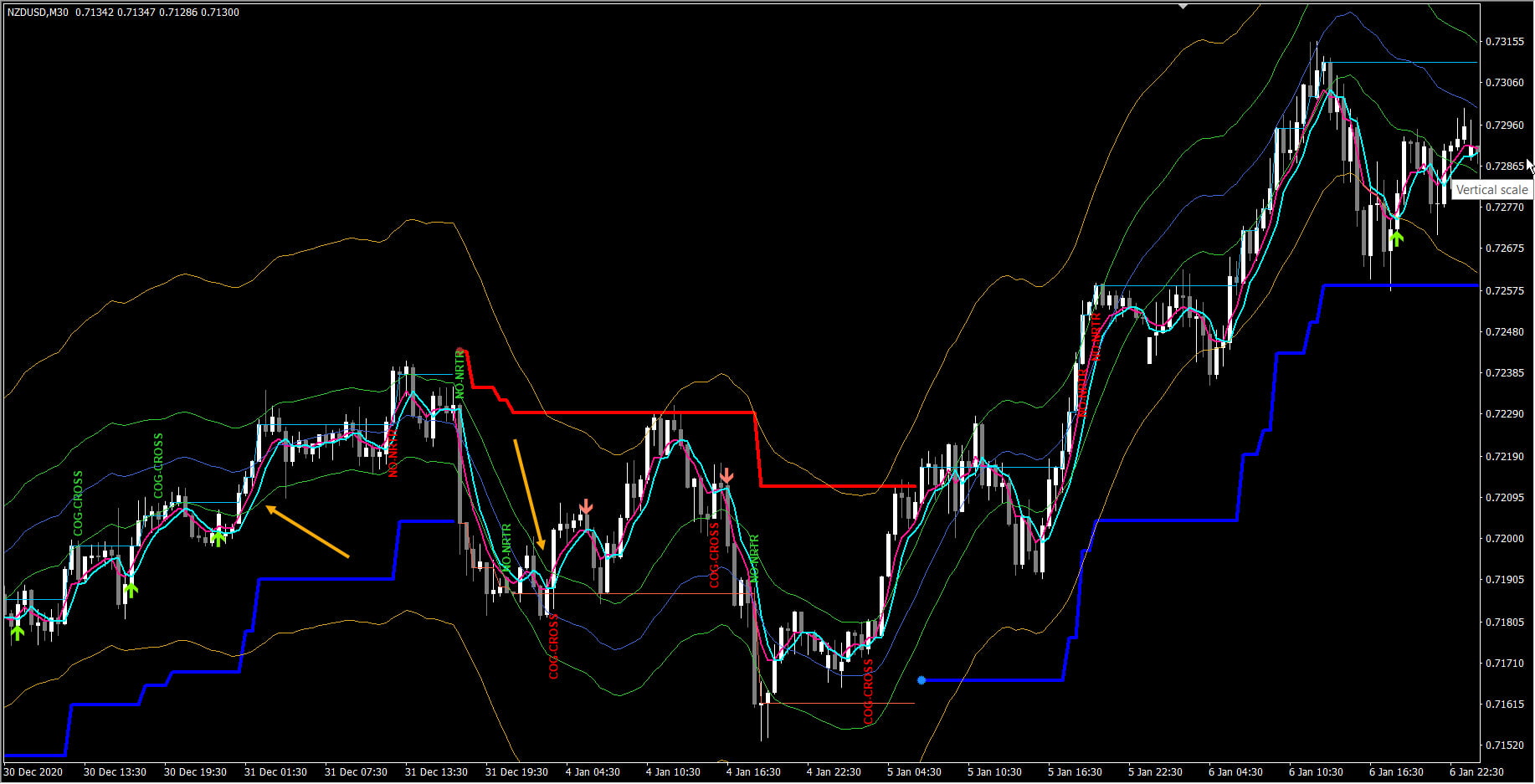 Scanner Dashboard:
Please download Scanner corresponding to COG Arrows version number.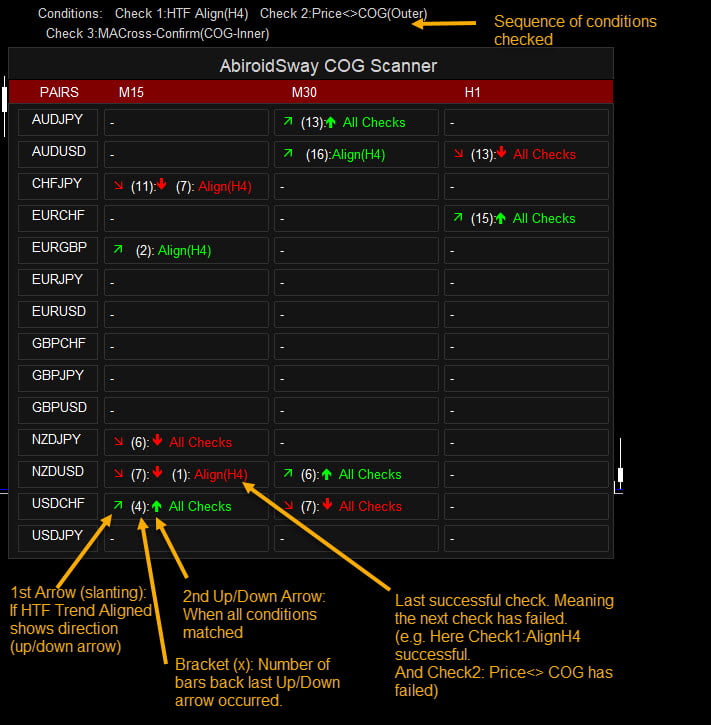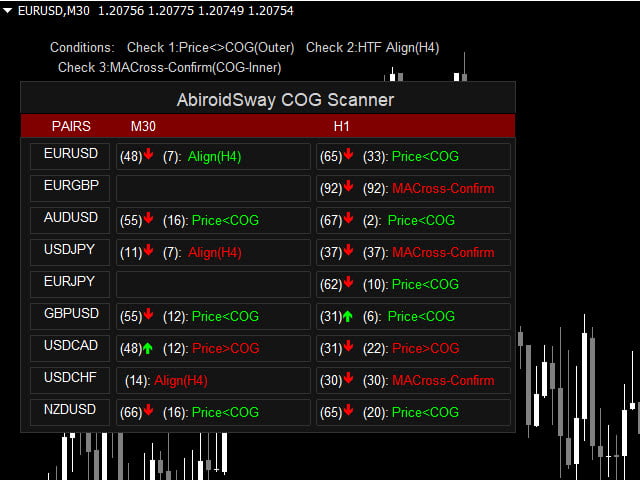 Settings: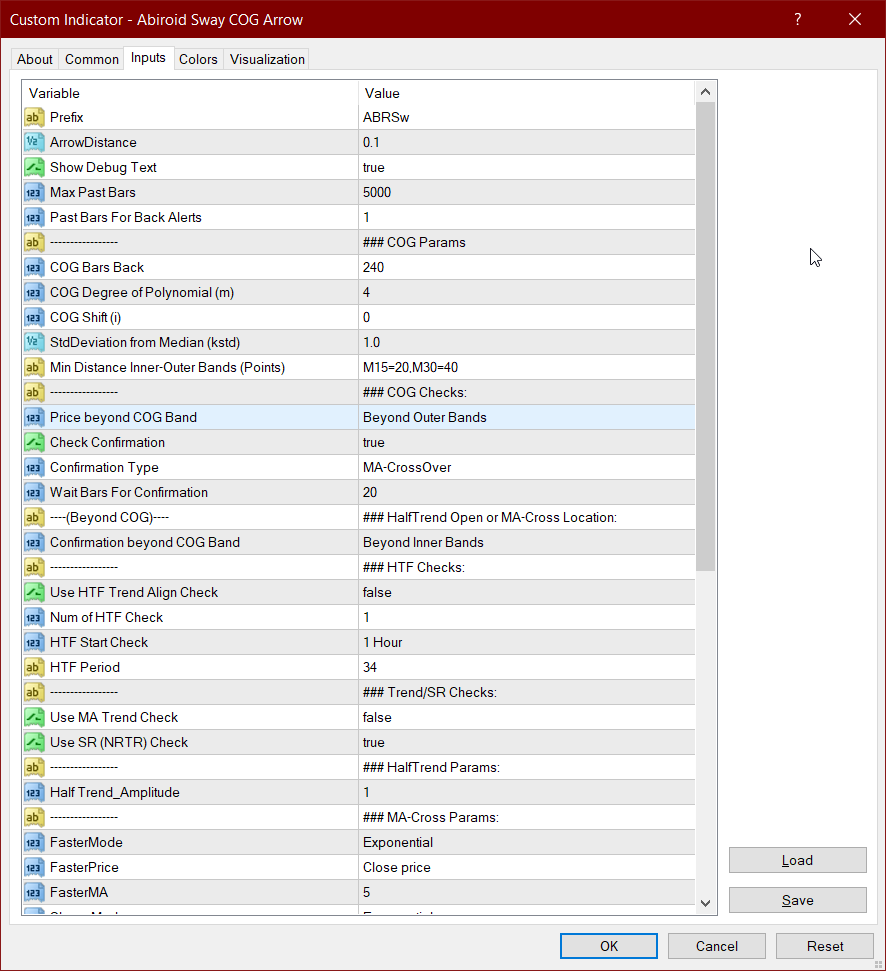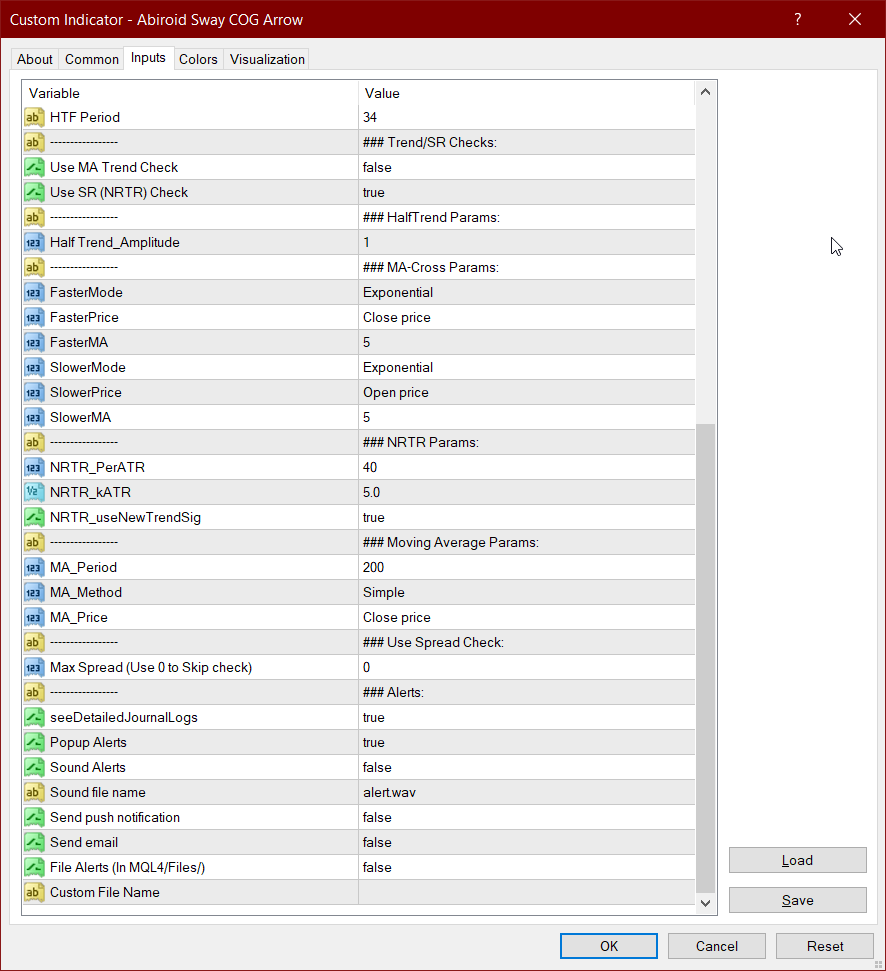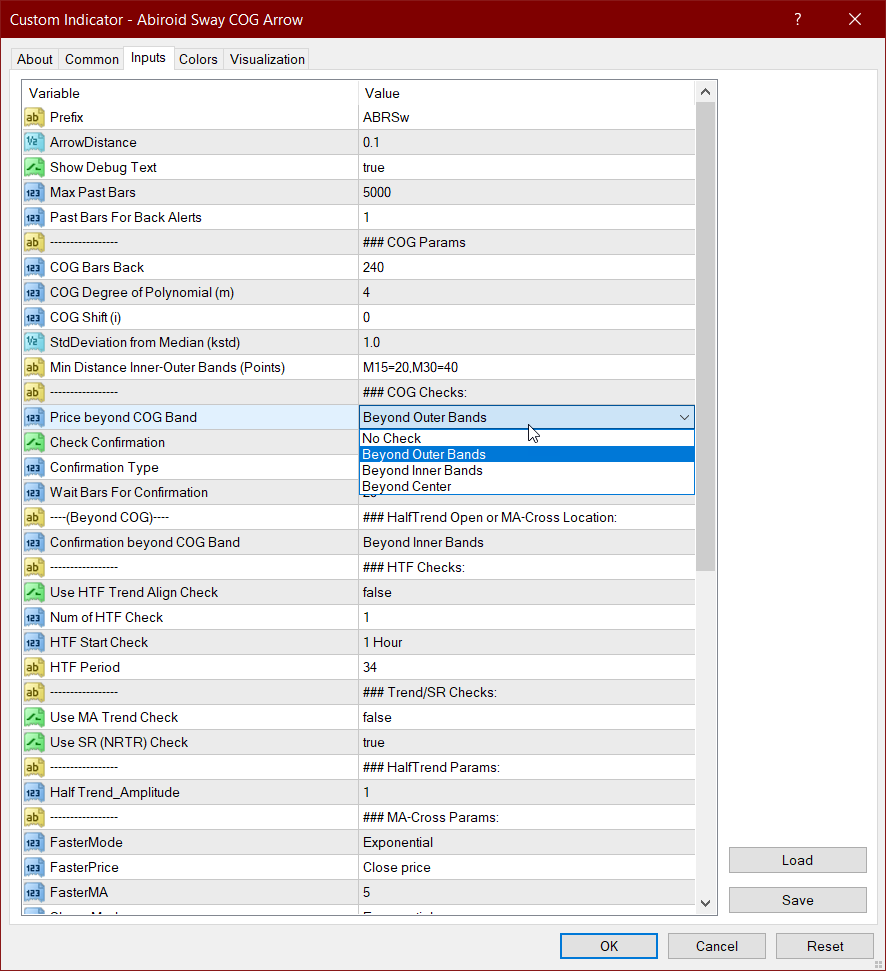 Best Trade Settings:
Best Trading Timeframe is M15 and higher. For M1, M5 the profit won't be as much. But it might give good results for Binary options.
All default settings are the best settings for M15,M30,H1.
If trading on H4, D1 just change the HTF Start Check timeframe to the next higher timeframe. If using HTF Check.
And use crosshairs tool to find best COG Outer/Inner Bands distance for Consolidation check: